POLICY FOR FINANCIAL EMERGENCY AID GRANTS TO STUDENTS SECTION 18004 (E)
Strand College of Hair Design signed certification and agreement to the Department of Education on 4/10/2020. We submitted the same document to our third party service Boston Education on the same date stated above.
Strand College of Hair Design will receive Emergency Financial Aid Grants to Students.
Strand College of Hair Design received the tracking number associated with the grant on 04/20/2020. The total amount received has been distributed to students as of the 30 day report in the amount 43,979.
The number of students eligible to participate in programs under Section 484 in Title IV of Higher Education Act of 1965 and thus eligible to receive Emergency Financial Aid Grants under Section 18004 (a)(i) is 55. The total number of students who received this grant is 55.
Strand College of Hair Design divided the Emergency Fund Grant money equally among the eligible students to be used for cost of attendance expenses such as food, housing, technology, health care, and child care.
A MESSAGE TO OUR STUDENTS, FROM PRESIDENT NANCY POOLE:
Strand College of Hair Design is continuing to follow guidance from the US Dept of Education, NACCAS, our accrediting commission, as well as SC State Board of Cosmetology, and Governor McMaster's office.
At present we are doing Distance Learning Classes (online classes) per SC State Board of Cosmetology Directions as released on April 9, 2020.
We have received additional guidance as of May 18 from both DOE and NACCAS for hybrid format of education (DL & some Brick& Mortar).  We are awaiting any change or approval for this educational format from the Governor's office/SC State Board of Cosmetology in order to partially reopen on site classes.
At this time we will continue online distance learning throughout the month of May.
Strand College will update this information as we receive this approval for hybrid education for the safety of our staff, students, and the public of SC during this Covid-19 Pandemic.
Cosmetology is a 1500 clock hour educational course, which provides systematic instruction, training, and demonstrations in all areas of the industry.
Esthetics is a 600 hour course which provides theory, practical, and clinical experience.
Teacher Training is a 750 hour course of study which provides theory instruction, lectures, demonstrations, practical, and student teaching under direct Instructor supervision.
Massage Therapy/Bodywork is a 650 hour course which provides theory and practical instruction, and clinical experience in in depth human anatomy and physiology, kinesiology, massage and bodywork client assessment, and more.
LEARN STATE-OF-THE-ART HAIR STYLING TECHNIQUES USING TOP QUALITY PRODUCTS.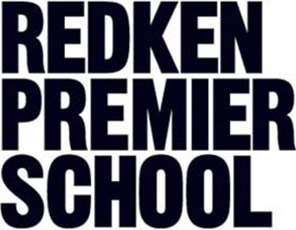 Welcome To Strand College
Our President and Founder, Nancy Poole warmly welcomes you to join our family. Strand College of Hair Design is the perfect place to build your skills into real talent. Let us show you how to make a career out of your gift.
With over two decades of experience as a stylist, salon owner and now national educator, Richard Lozier of R Lozier Signature Salon believes that education is the key. "Strand College of Hair Design provides the level of expertise needed in today's salon and spa industry. Having experience with students from coast to coast, I find that graduates of Strand College of Hair Design are better prepared for everything from becoming a licensed professional to beginning an exciting new career. Their skill levels exceed the competition. When I look to hire a new stylist, I look first a Strand College of Hair Design."
As a salon owner in the Myrtle Beach area for over 20 years I am inconstant search for new talent. Knowing the devotion Nancy Poole and the Strand College of Hair Design put into each and every student I would not hesitate to employ any graduate.
In the time it takes for one cosmetology class to reach graduation a lot is accomplished.
breast cancer fundraiser events
years of food drives and toys for tots
HAIRCUTS for the homeless