Leadership you can count on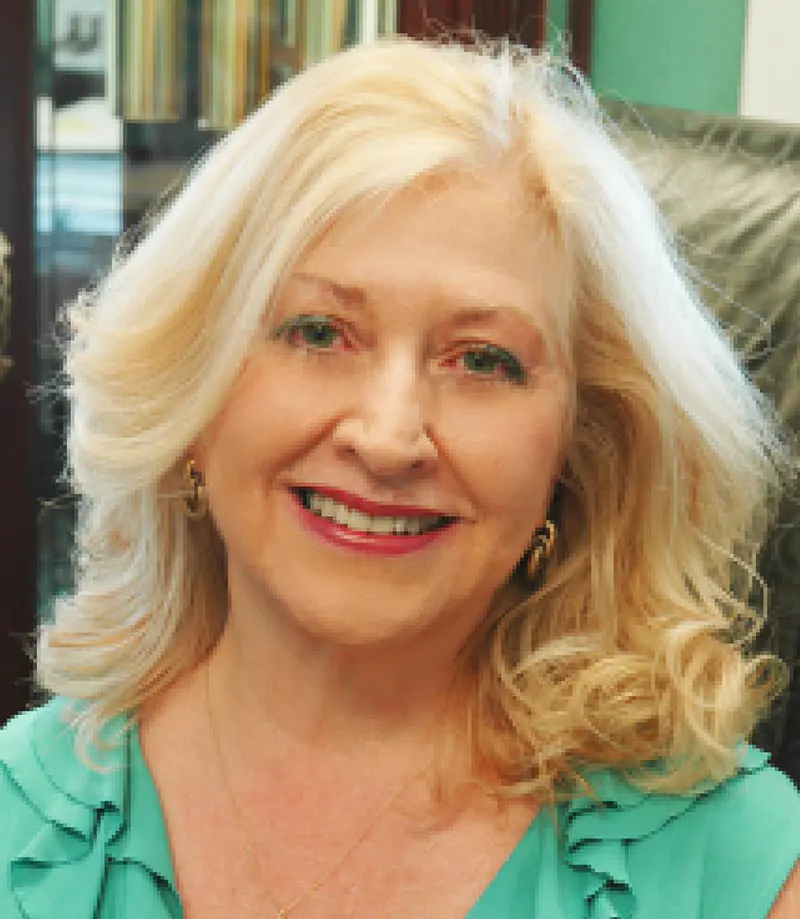 Ms. Poole founded Strand College of Hair Design in March of 1993. She has been in education for over 30 years and is licensed in South and North Carolina as a cosmetologist and a cosmetology Instructor. Besides her education in cosmetology, Ms. Poole has a Bachelor of Arts Degree in Public Administration and Political Science, as well as a Master of Arts Degree in Human Relations and Conflict Resolution from Columbia College. She also attended Charleston School of Law in Charleston, South Carolina.
She has served on the Georgetown Hospital System Foundation Board, currently is serving as an advisor and on the IRC for the South Carolina Board of Cosmetology, as well as serving on the AACS GRC (Government relations Committee) for over 7 years.
Ms. Poole is frequently acknowledged for her work and various contributions to Habitat for Humanity, Susan G. Komen Foundation, Toys for Tots, her work in church, as well as assisting local community kitchens. Strand College of Hair Design is a sponsor for North Myrtle Beach Humane Society and does fundraisers for the Joint Task Force K9s. Ms. Poole also contributes to NMBHS personally.  
She has served previously as a member of the Pivot Point Advisor Board. Ms. Poole is presently the president of SCALP Associations which provides advanced and continuing education. She is also approved by the South Carolina Board of Cosmetology to teach the 45 Hour Methods of Training.
Further studies include training as a Pivot Point Instructor, a Milady Instructor Education, a Sassoon Educator, a Farmhouse Fresh certified skin care therapist, as well as numerous advanced color classes with Roy Peters. She has also written a book about conflict resolution in the cosmetology industry and is in the process of writing her second book, an instructional textbook for Instructors and Students.
Jordan is a native to the Myrtle Beach area. He grew up in the education industry focused on Cosmetology.  After graduating from Coastal Carolina in Conway, SC,  he began his career with Strand College of Hair Design. Through hard work and determination he became the Financial Aid Director in 2015. 
He attends Summit Leadership Days in Washington, talking to Senators and Representatives on Federal and State levels regarding occupational education and needs of our students, especially veteran students. He is dedicated to helping students with their financial aid needs as well as their career paths.
He is very active with fund raisers for SOWW that the College sponsors, as well as an active supporter of the North Myrtle Beach Humane Society.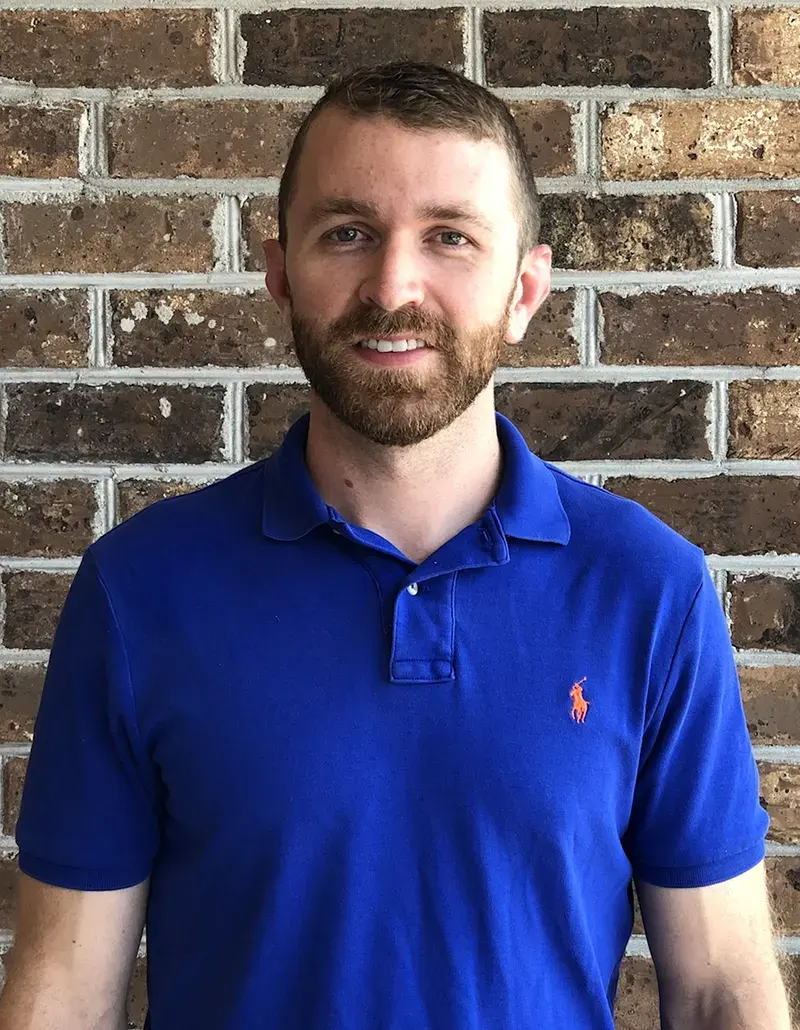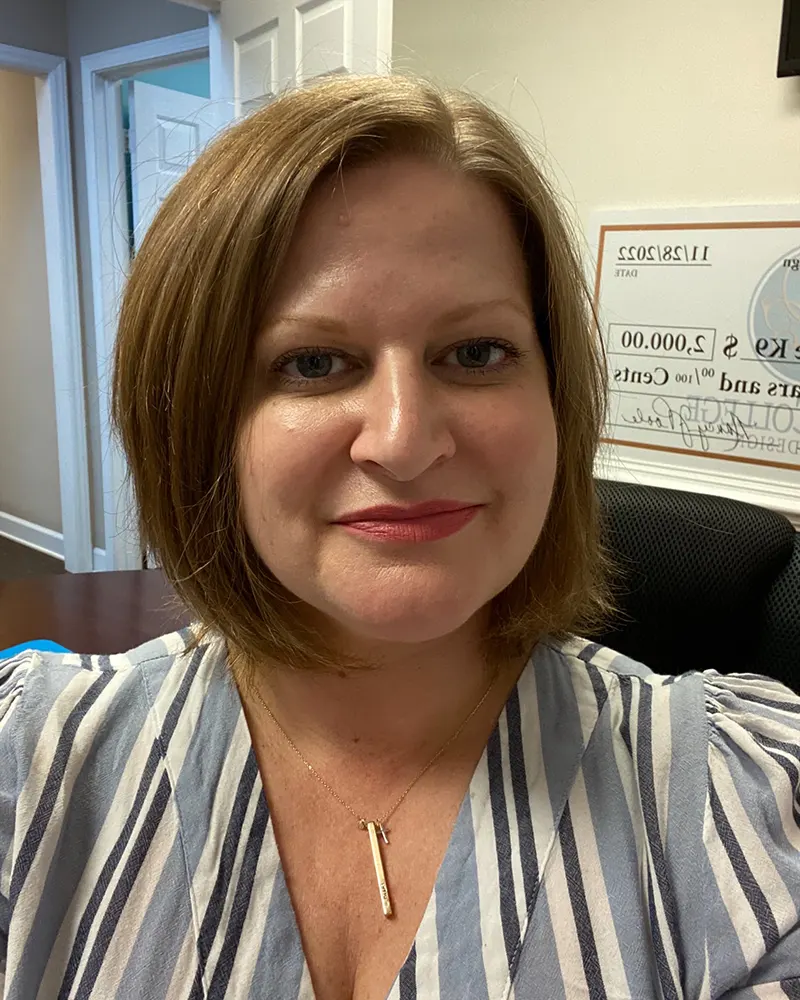 Lindsay Clark relocated from WV in 2021 so she and her son can be close to family and live at the beach! She has experience with Tax Office Management for our court systems. She is also a trained and registered CNA. Lindsay has worked in customer service-related industries for over 20 years.
Lindsay has now joined our team as the Administrative Assistant here at Strand College of Hair Design. In her free time, she enjoys spending time with her family, friends & her church. Lindsay's passion is helping woman heal through faith.
Rosalena moved to Myrtle Beach in 2021 from Newark Delaware, where she is a graduate of The Schilling Douglas School of Hair Design and has an Associates Degree in Culinary Arts from Delaware Technical College. 
Rosalena has worked in the hospitality and customer service fields for over 20 years in many different roles. As the Administrative Assistant , Rosalena is able to use her love of the beauty industry and knowledge to assist students with their journey into the cosmetology field. 
An avid book reader, Rosalena can always be found with a book in hand and spoiling her two French Bulldogs.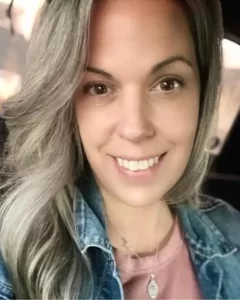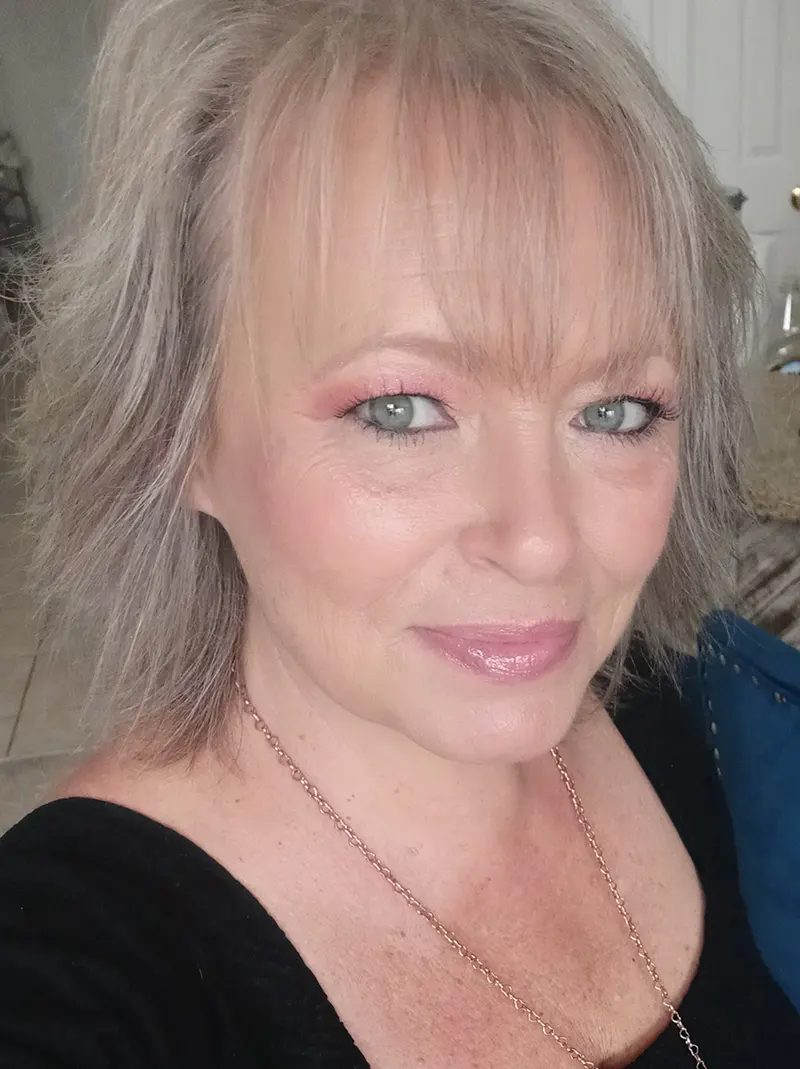 Cosmetology Educational Director
Laura is from Naples, Florida, but has been in in Myrtle Beach for over 30 years.
She has always had a love for doing hair and finally fulfilled her dream in 1996.
Laura is a graduate from Strand College of Hair Design. She competed while a student at IBS in New York, bringing back a bronze metal, and also competed as a professional in Orlando, Florida at Premier.
Laura's extended education includes: Schwartzkopf color, Redken Color, Nick Arrojo razor cutting and is certified with Brazilian Blowout.
It is because of her love for the industry and her passion for education that she returned to Strand College as an instructor in 2018. Then in 2019 she accepted the position of Educational Director.
Laura still works behind the chair and loves to share her experiences to help future cosmetologists.
Dana was born in the Czech Republic and has always had a passion for hair and makeup. At the age of 19, Dana came to United State dreaming of a career in cosmetology and after years of hard work and teaching herself the English language she graduated from Stand College of Hair Design. Dana has an eccentric personality that compliments her strong belief that beauty comes from the inside and she feels no greater reward than when this is conveyed to her clients. Dana takes great pride in the satisfaction her clients feel when they are able to leave the salon after discovering their beauty from the inside out for themselves.
Dana decided to go back to school and pursue her instructor license as she loves this industry so much that she wants to share this love knowledge, and passion with her students. For Dana it is not just about hair and makeup but about a great education that all students should receive in preparation for their career. Dana feels being a part of this journey is the best gift she can give to them.
Her extended education includes Paul Mitchell Color and Cuts, Goldwell Color, Redken, and Keratin Complex Straightening. Dana is passionate about her profession and she loves doing hair and makeup for weddings as well as bridal and talent shows.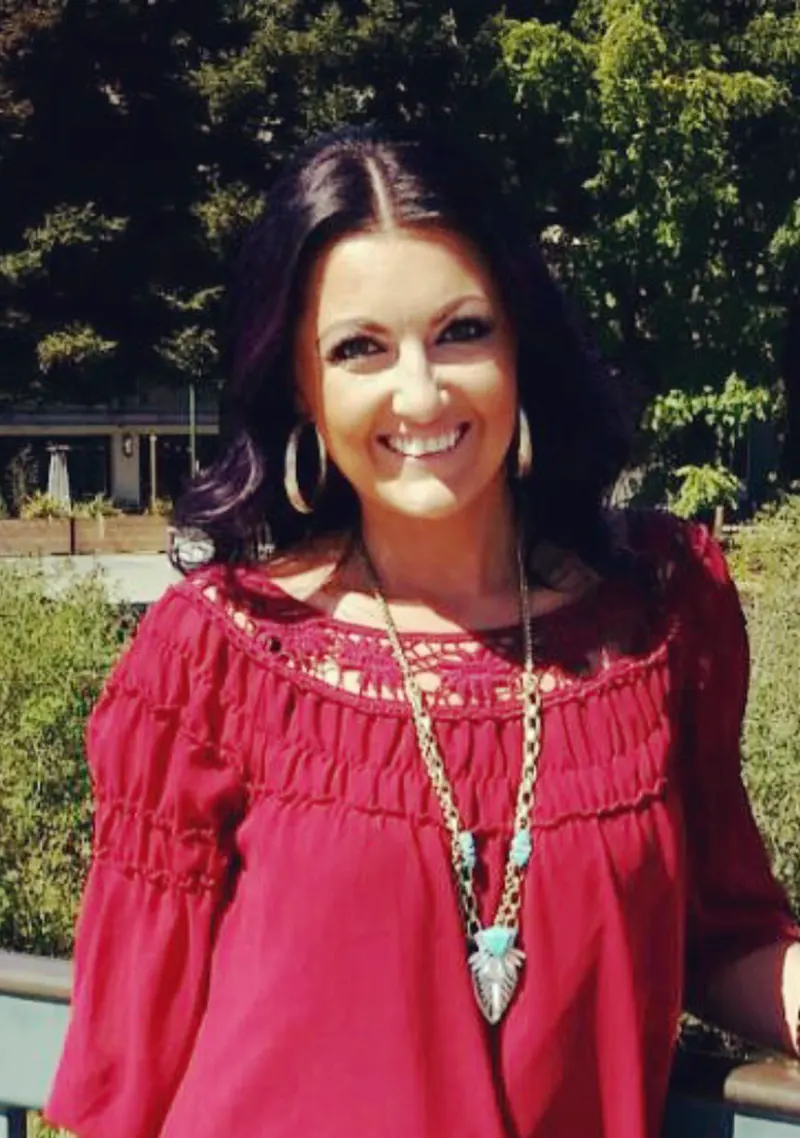 Alice has been a Cosmetology Instructor at various entities for over 30 years. She is a graduate of South Eastern Cosmetology School.
Ms. Karas has learned multiple educational formats/curriculums including Milady, MindTap and CIMA during her tenures at Aveda Institute, Paul Mitchell School, and Empire. She has owned and operated her own successful salon giving her diverse experience in the industry. Ms. Karas values being part of a team at Strand College that that shares her dedication to growth and advancement within the beauty industry.
Phase 2 Cosmetology Instructor
Lauren graduated from Paul Mitchell the School NC in 2014. Then, she received her Associate Degree in Applied Science in 2015. She became a licensed cosmetologist with the desire to continue her education to become a licensed cosmetology instructor in 2016. She became certified in Microdermabrasion, Radio Frequency, Epidermal Planning, Micro Needling, Chemical Peels, High Pressure Saline Exfoliation, Lights, Lasers, and IPL in 2021.
Lauren loves making people feel and look beautiful in their own skin. She has taught at several community colleges in NC before moving to her new home in SC. Lauren is very passionate about the beauty industry as well as her faith in God. She loves the beach, her dog Layla, and her family. She is excited to be a part of the teaching team and to share her love of teaching at Strand College of Hair Design.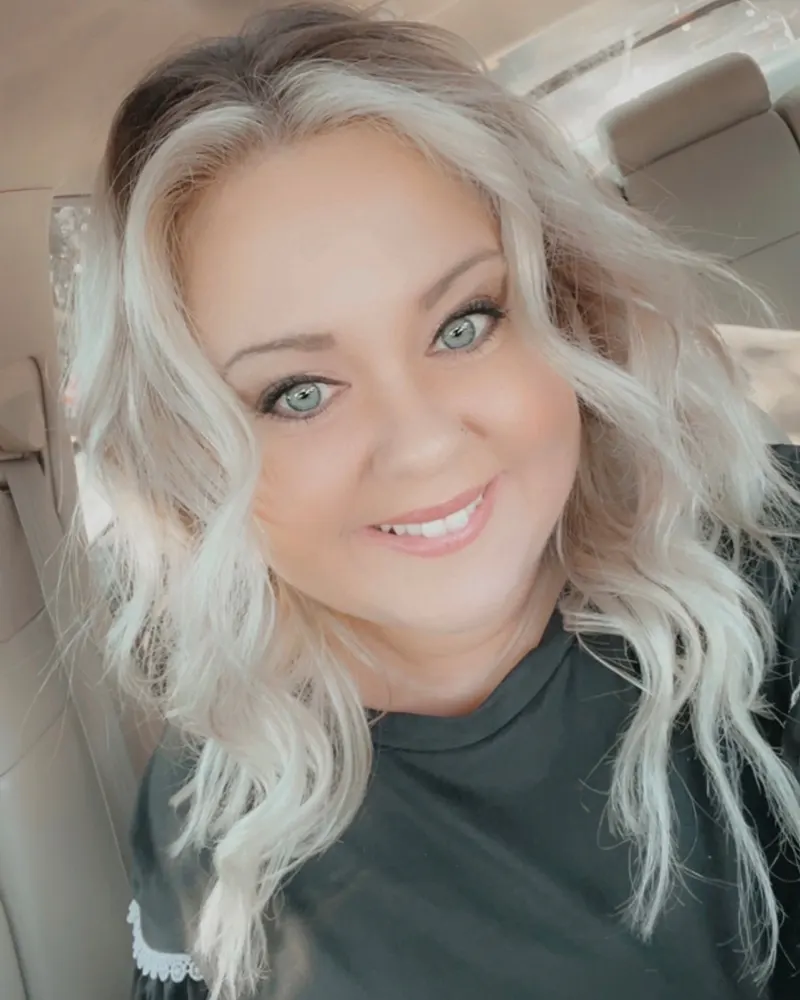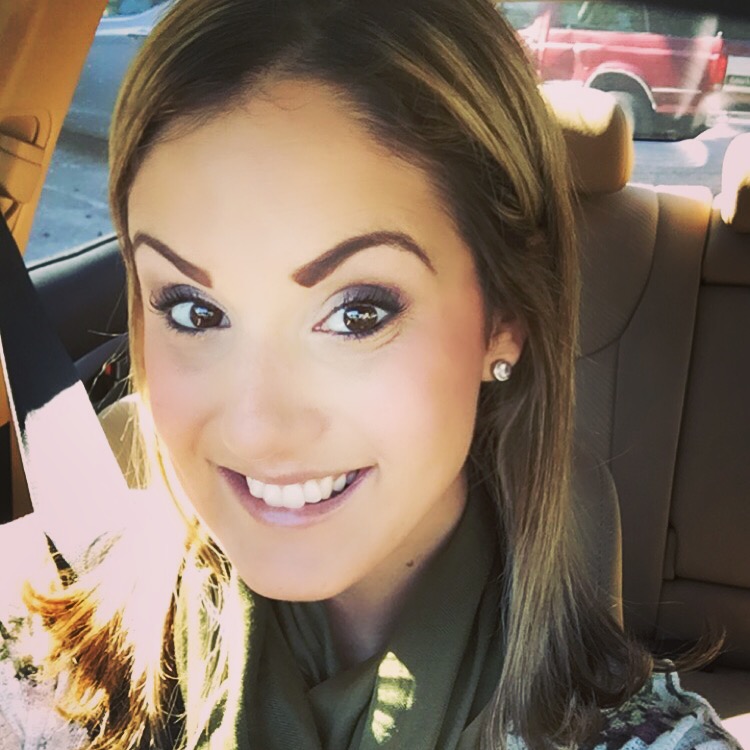 Ashley moved to Myrtle Beach from Connecticut in 2005. She decided she wanted to expand her career and started at Strand College of Hair Design in 2014 for Esthetics. Esthetics was a true passion for her. Ashley was drawn to Esthetics because of the similarities to the medical field.
Because of her passion for Esthetics soon after graduating from strand college of hair design Ashley decided she wanted to teach and share her passion and knowledge to others trying to reach their goals in the field. Today Ashley is not only an inspiration to her students but also an educator and mentor.
Phase 1 Esthetics Instructor
Jessica is very passionate about skin care and hair removal, which is an ever growing and evolving industry. She has been an Esthetics Instructor for 15 years and loves bonding with the students and seeing them succeed in the Esthetics field. Jessica takes pride in providing her guests with genuine care and comfort with a treatment plan tailored to their specific needs. In her Esthetics career has received specialty training in product ingredients, chemical peels, and sugaring hair removal. In addition, she has received advanced training in Hydrafacial, LED light therapy, micro-needling and acne treatments.
Jessica's main focus is skin health, balance, and results, while offering clinical treatments in a comfortable and relaxing environment.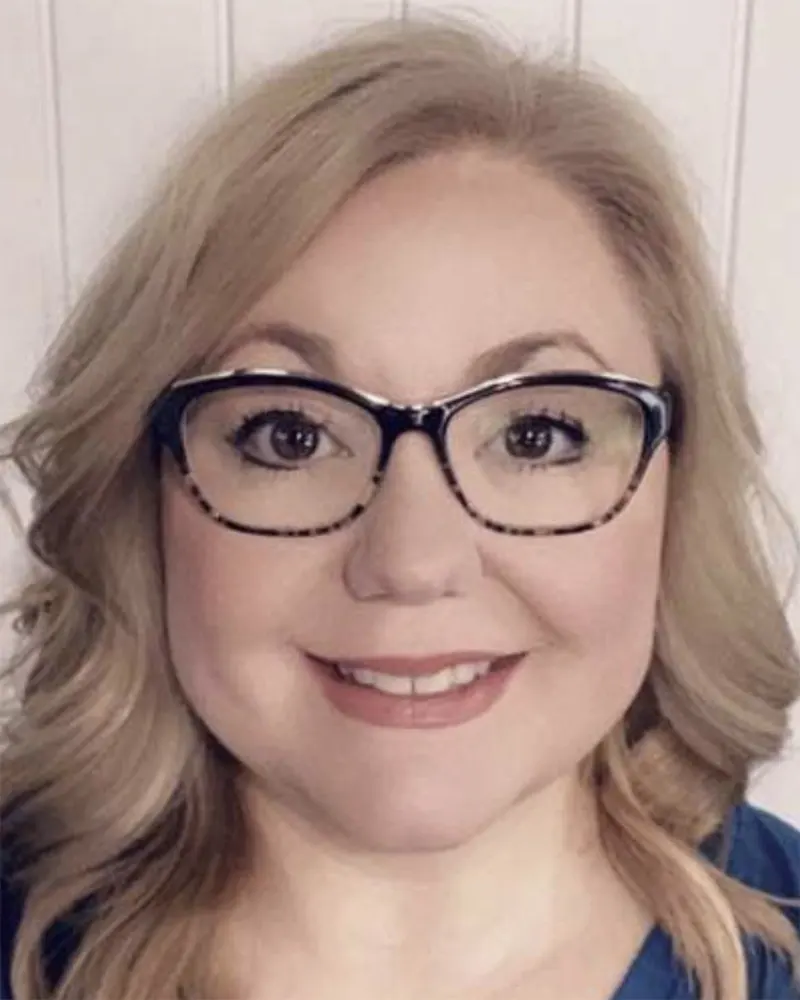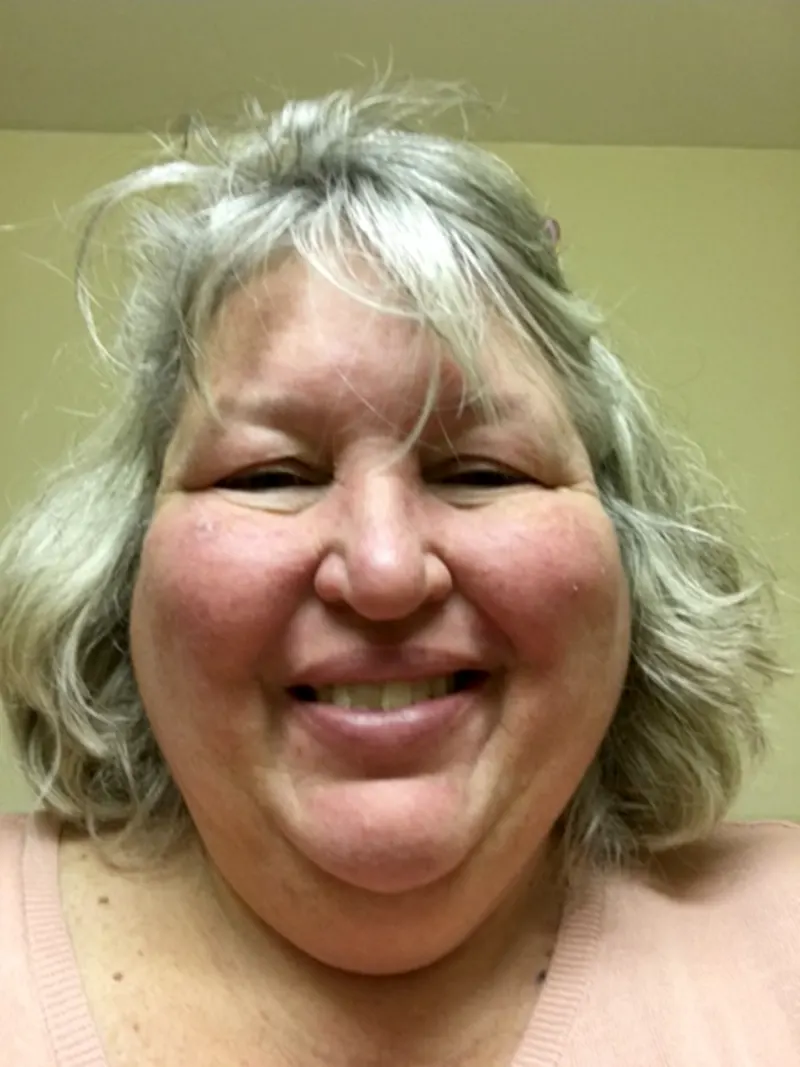 LMT, RMT, CIMI, CPMT, LDT, Doula (DONA)
Massage Therapy & Bodyworks Instructor
Mary Beth Clancy-Halayko is a licensed massage therapist specializing in massage for NICU, infants and children as well as medical massage for all ages.
Trained at Center for Natural Wellness School of Massage Therapy in Albany, NY, she has taken continuing education in direct relation to her passion of bringing relaxation and comfort to infants and children in stressful situations.
Mary Beth has done massage and taught massage and wellness classes all over the world, including South Africa, Zimbabwe and the Caribbean.
Ms. Clancy-Halayko has developed a program and is lead therapist for the Neonatal Intensive Care program at St. Peter's Hospital in Albany to provide nurturing massage to the smallest and most delicate of patients, the only program in the upstate NY area.
Her experience also includes being the only infant/pediatric massage therapist currently working with Hospice patients in 13 counties. She also maintains a private practice that includes sports and entertainment personalities.
As a previous member of the NYS massage therapy board, she has been instrumental in assuring the practice and standards of Massage therapy are maintained.